Using the Projector
There is one a single HDMI input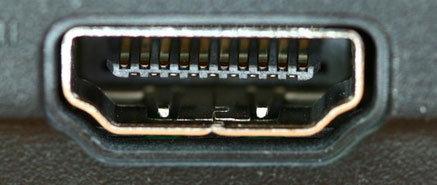 on the wall; the wall controls are currently not functioning as expected therefore using the remote control is necessary to cycle through the projector's source inputs until the correct HDMI is acquired.
Projector Input:
The projector "source" wall controls are not working. To activate the HDMI source please see the following steps:
Use button Input 1 on the remote. It should be located along with 3 other "input" buttons near the lower left side of the remote.
The button will cycle through a set of inputs that includes the Wall HDMI, press it until an image displays on the projector screen.