Instructor Support
Meet the Course & Curriculum Support Team!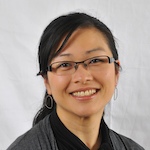 Denise Yee
Course & Curriculum Officer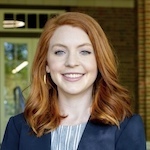 Natalie Poulos
Course & Curriculum Officer
You may find the following useful as you prepare for your course and encounter issues after you have begun teaching. Most headings below are links to the relevant websites. Refer also to the Statistics Instructor Handbook for a comprehensive guide to instruction resources (pdf located at the bottom of this page) or email use at stat-enrollments@berkeley.edu.
Timely Information and Workshops for Spring 2023 Instructors

Spring Instruction Kickoff Wed Jan 11th and Jan 12th (half day and online)
Sponsored by the Division of Undergraduate Education, this online 2-day event on January 11 and 12 features important updates from campus units, as well as sessions on student academic support programs, undergraduate education initiatives, Course Capture and other instructional technologies, and more. Attendees are welcome to attend any or all sessions. Register Here

Research, Teaching & Learning Trainings beginning Mon, Jan 9th! Topics include  Videoconferencing Options in Classrooms w/Flexible Instructional Mode, PollEverywhere, Kaltura, bCourses Basics, and Ally in bCourses

Academic Calendar

The Academic Calendar will help you know when Instruction begins and ends, and when holidays are scheduled.

bCourses and Course Materials from Previous Semesters

 

bcourses is UC Berkeley's web-based learning environment. It enables instructors and GSIs to create course websites that extend teaching and learning activities outside the classroom.
Training workshops are often available through Research, Teaching, and Learning (RTL). See workshop schedule for upcoming events.
The Statistics Department maintains an archive of course materials (in many cases from bCourses sites) from previous courses taught in the department. This material may be useful to instructors as they prepare their courses.

Cal Central

View your class roster and get student emails. This is also where you will submit midterm and final grades.
Job aids are available here.

Center for Teaching and Learning

The Center for Teaching and Learning partners with units across campus to promote evidence-based teaching and learning strategies and support the professional development of faculty, students, and staff as educators.

Class Schedule

Schedule, enrollment and wait list data available. Filter by semester first.

Disabled Students Program

General Assignment Classrooms

Classroom Descriptions and Photos: Review photos and features of general assignment classrooms. The room change requests deadline is usually by the end of the second week of classes. Let the department schedulers (stat-enrollments@berkeley.edu) know if you need to request a change as soon as possible.
The SCF has prepared guidance on recording class sessions and presenting remotely from GA classrooms.

Report problems with general assignment classrooms, including broken furniture, missing chalk, faulty equipment, etc. as follows:

Issue or Question
Who To Contact
Hours Available
Contact Information
AV/Technology
Educational Technology Services (ETS)
8:00am to 5:00pm
(510) 643-8637

Classroom Issues
(lockout, maintenance, etc.)

Office of the Registrar
 

(510) 643-7490

Classroom
(lockout, maintenance, etc.)

Facilities Services

7:30am - 5:00pm

(510) 642-1032

Research, Teaching, and Learning (RTL)

Instructional Support Request Forms and Links

Audio, Video, and Other Services including:

Technical Consulting; and Training Components.
Youtube, Course Capture 
Computer Instructional Facilities
Instructional Equipment Checkout
General Assignment Classroom A/V support

Note: RTL does not support technology in department space (3rd floor classrooms). Contact the SCF for technology support in department space.

Library Information for Faculty and Instructors

Information about placing materials on course reserve, course readings in bCourses, and more.

Mental Health Handbook for Faculty, Staff, and GSIs

The Gold Folder is a good quick guide to review before the semester begins.

Office for the Prevention of Harassment and Discrimination

The Office for the Prevention of Harassment and Discrimination (OPHD) has the specific responsibility for providing prompt and effective responses to all complaints of sex discrimination or harassment for faculty, staff and students.

The Office also responds to concerns from faculty and students regarding other forms of discrimination as covered by University Nondiscrimination policies-- such as, age, religion, national origin, etc.

Police (UCPD)

1 Sproul Hall
Emergencies dial 911
Emergencies from a cell phone dial (510) 642-3333
Non-emergency line 24-hours (515) 642-6760

The Center for Student Conduct

The Center for Student Conduct

203 Sproul Hall | 510-643-9069 | studentconduct@berkeley.edu
If you encounter academic integrity issues in your class, refer to tips, policies, and procedures on the Student Conduct website.

Students of Concern Committee

You can submit a CARE Report if you are concerned about the personal, physical and emotional well-being of a student.