150 Years of Women in Statistics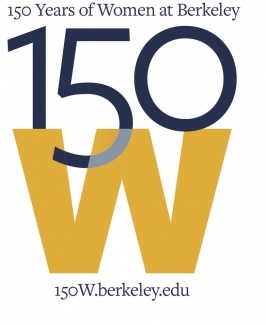 2020 marked the 150th anniversary of the UC Regents' landmark decision to approve the resolution that allowed women to be admitted into the university on the same terms as men. Berkeley Statistics, as well as the rest of the Berkeley community, celebrated this historical milestone by commemorating a year-long 150 Years of Women at Berkeley celebration.
For decades, our female students, faculty, and alumni have consistently been at the forefront of the groundbreaking work of Berkeley Statistics. Together with their staff colleagues, women of our department continue to leave their mark on their fields, the university, and beyond. In celebration of 150 Years of Women at Berkeley, we are highlighting the stories of some of the women luminaries of Berkeley Statistics who have been lighting the way for over a century.
Special thanks to Amanda Glazer and Lauren Pitcher for bringing this project to life!
---
The Trailblazing Women of Berkeley Statistics
Honoring the Women of the Berkeley Statistics PhD Program
In celebration of 150 Years of Women at Berkeley, we interviewed some of the current women pursuing a Statistics PhD at Berkeley to hear what they love about statistics and what they hope for in the future. In addition to conducting top tier research in a wide range of areas, these outstanding women also serve on different Statistics Graduate Student Association committees to help shape the wonderful community of the Statistics department.