Contact
Please visit our People Pages for individual contact information.
For specific questions, please visit the relevant pages on our site. If you are unable to find the answer to your question, you will find the name and information for the person to contact.
Department Mailing Address:
*Please note that due to Covid-19 restrictions we are not currently receiving mail or deliveries.
Department of Statistics
University of California, Berkeley
367 Evans Hall
Berkeley, CA 94720-3860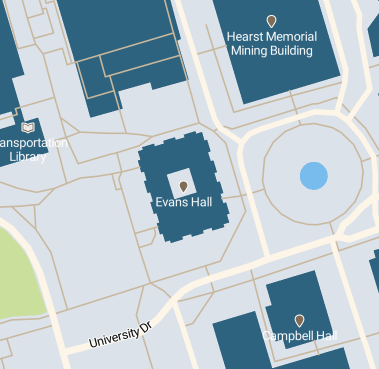 Main Office
367 Evans, on the 3rd floor of Evans Hall
Normal Business Hours
Monday-Friday 9am-12pm and 1-4pm
Our offices are currently closed due to Covid-19 restrictions.