Delphi Group Awarded $17.5 million from CDC
The Delphi Research Group, for which Professor Ryan Tibshirani is a principal investigator, was recently awarded $17.5 million to build new data pipelines and statistical tools to support the CDC and state governments during public health emergencies.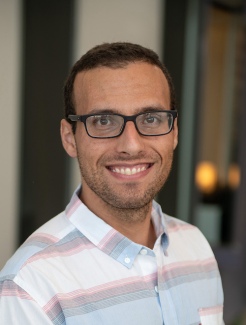 "This gives us an incredible opportunity to take a lot of the technology we have been developing for Covid tracking and forecasting (and for Flu tracking and forecaster before that) and turn it into something more broad, sustainable, professional, and centrally-embedded into the workstreams of public health officials. We want to help the public health response to outbreaks everywhere from the federal through local levels of government," said Tibshirani. 
Delphi Research Group's mission is to develop the theory and practice of epidemiological tracking and forecasting, with a long-term vision of making this technology as universally accepted and useful as weather forecasting is today. Based out of Carnegie Mellon University (where Tibshirani served as faculty member from 2011 to 2022), the research group focuses on a broad slate of topics within epidemic tracking and forecasting, from building new data pipelines to complement and robustify traditional public health surveillance, to developing and deploying short-term forecasting systems for common pathogens.
Founded in 2012, Delphi initially worked with the CDC and other public health organizations primarily on influenza, dengue, and norovirus. But with the onset of COVID-19 in 2019, the group shifted focus to tracking the pandemic. In 2020, Delphi launched COVIDcast, the nation's largest open data repository of indicators that reflect COVID-19 activity, based on data from medical insurance claims, medical devices, online surveys, Google search trends, app-based mobility trackers, and many other sources, and has worked with the CDC on other forecasting efforts. 
Two Department of Statistics community members, research data analyst Logan Brooks and Ph.D. student Jeremy Goldwasser, are also core members of the Delphi Research Group. Xueda Shen, a Ph.D. candidate in Biostatistics who Tibshirani advises, is also a core member.
The 17.5 million dollar award comes from the CDC's Center for Forecasting and Outbreak Analytics (CFA). Founded in 2022, the CFA produces models and forecasts to characterize the state of an outbreak and its course, inform public health decision-makers on the potential consequences of deploying control measures, and support innovation to continuously improve the science of outbreak analytics and modeling. The five years of funding will go to the Outbreak Analytics and Disease Modeling Network, a group of 13 centers of researchers, industry leaders and public health departments. The California Center for Outbreak Readiness (C-CORE), which has several UC Berkeley-affiliated researchers, is also part of the Outbreak Analytics and Disease Modeling Network.
Outside of his work in the Delphi group, Tibshirani's research focuses on high-dimensional statistics, nonparametric estimation, distribution-free inference, machine learning, optimization, and numerical methods. Early this year, he won the 2023 COPSS Presidents' Award, and last year, he won the 2022 Mortimer Spiegelman Award for his contributions to public health. 
-Alex Coughlin