Statistics Adds Two Affiliated Assistant Professors
The Department of Statistics is pleased to announce Ahmed Alaa and Adam Yala have joined Statistics as Affiliated Assistant Professors.
Alaa is an assistant professor in the Computational Precision Health (CPH) program at UC Berkeley and UCSF, and is affiliated with the Department of Electrical Engineering and Computer Sciences and Statistics at UC Berkeley. His research focuses on developing and applying machine learning and artificial intelligence methods to advance health care.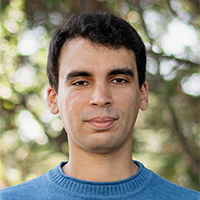 "The Department of Statistics in Berkeley is home to many of my intellectual heroes, so I am very excited to join and contribute to this vibrant community," said Alaa. "My research interests align closely with those of faculty members and fellow students within the Statistics Department, which presents a lot of opportunities for starting fruitful collaborations."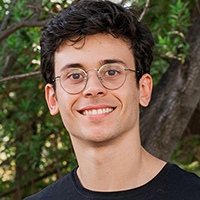 Alaa's research focuses on developing machine learning methods to solve real-world problems in precision medicine. The overarching goal of his research is to develop machine learning models that can identify the best treatment for each individual patient based on their clinical features and characteristics. To this end, his lab focuses on developing multimodal deep learning models to learn representations of patient data across different modalities, developing rigorous statistical inference procedures that ensure that these models make valid predictions about patient outcomes, and developing methods for using these models to estimate.
Yala's work focuses on developing algorithms to personalize cancer care, with applications ranging from clinical policy design (e.g. screening and treatment plans) to novel biological inferences from massive multi-modal patient records.
"I'm absolutely thrilled to join the vibrant Berkeley Statistics community as an affiliated faculty member," said Yala. "Across the spectrum of these applications, I'm incredibly excited to collaborate with the phenomenal students and faculty in Berkeley Statistics. In collaboration, we can both address underlying statistical challenges in these areas and to translate these advances to clinical practice. I'm excited to join the intellectual community and to transform what's possible in cancer together through novel statistical methods."
-Alex Coughlin