Covid-19 and Evans Hall
Policies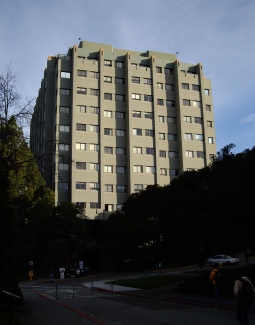 The Statistics Department is following the public health ordinance and university guidelines and policies. The following information is as of: February 1, 2022
For an up to date breakdown of requirements by campus classification (faculty, staff, student) please visit the Return to Campus Access page.
Statistics community members who would like after hours access to Evans Hall may request card key access by filling out this form and following the instructions below for Card Access to Evans Hall. (MA students please contact David Apilado for information about access)
Campus is currently using a badge system for compliance monitoring. All employees who have been approved for access will need to show compliance with campus requirements including employee trainings, covid vaccine and booster (if eligible), flu vaccine, the daily symptom screener for each day you come to campus, and surveillance testing (every 90 days if boosted, every week if not boosted), through the Campus Access Badge on the UC Berkeley Mobile App, which is available for download on IOS (Apple Store) and Android (Google Play Store). 
Card Access to Evans Hall 
Evans Hall is currently open to the public who comply with covid policies for visitors. Cal1 card access will still be needed to access the building outside of the following Spring 2022 Semester business hours:
Mondays – Thursdays, 7:40 am – 10 pm

Fridays, 7:40 am - 6 pm

Closed Saturdays and Sundays
All Statistics Department members requesting card access to Evans Hall, must fill out the card access request form (MA students please contact David Apilado for the link to your form).
Please remember to complete the Daily Symptom Screener every day you come to campus to keep your badge green.
Mask Mandate
The campus has reinstated the mask mandate and all persons regardless of vaccination status must wear a mask while indoors. The exception is alone in your office with the door closed or while eating. 
Cloth masks worn alone no longer satisfy the mask requirement for employees. If you want to wear a cloth mask it must be worn with another mask (examples are cloth mask and a surgical mask, cloth mask and an n95). Please visit the face covering webpage for more information.
Masks (surgical and N95) are available for pick-up at the Haz Mat Center on Frank Schlessinger Way. Supplies may go quickly but they will restock each month.
More information about picking up masks. 
Vaccination Mandate
Covid
As of 1/3/22: The UC system announced that the current UC COVID-19 vaccination policy requires faculty, staff and students to obtain a booster shot as soon as they are eligible. Our campus expects all faculty, staff, and students who are eligible to get their booster no later than Jan 31.  More information can be found on the vaccination/booster website.
If you received your vaccination and/or booster at an off-campus vaccination site, here are directions how to upload your vaccination record to eTang.
Free covid-19 vaccination clinic information
Flu
UCOP has issued an executive order mandating that all members of the campus community have a current flu vaccine by November 19, 2021. The process is an attestation (simply yes, received or no, will not be receiving the vaccine).  Please note that if you indicate that you will are declining to get the flu shot, you are agreeing to be required to wear masks or face coverings at UC locations through the end of the flu season even if COVID-19 masking requirements are loosened. 
Information about flu vaccine for students
Information about flu vaccine for faculty/staff
Required Training Courses
These training courses must be completed by all faculty and staff, and by any student who is hired as an employee (GSR, GSI, Reader, Tutor, etc.) at least once before coming to campus. A certificate will be issued upon completion. 
Daily Symptom Screener
Everyone must complete the Daily Symptom Screener every day that you will be coming to campus. You may find this easier to initiate through the UC Berkeley Mobile app. If you are a visitor without a CalNet, start the screener and choose to take the option as someone who does not have a CalNet login. Simply say "no" to the CalNet choice when prompted, and then enter your information.  if you have any issues with the Daily Symptom screener, please contact Laura Slakey (mso@stat.berkeley.edu).
Covid-19 and Business Travel
GUIDELINES FOR OFF-CAMPUS & FIELD RESEARCH / TRAVEL
UC Berkeley faculty, staff, and students planning to conduct university-related travel in the coming months should review UC Berkeley's guidance on travel before making travel plans during the COVID-19 pandemic.