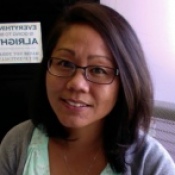 La Shana Porlaris
PhD Graduate Advisor & Director of Student Services
Email
lashana@berkeley.edu
Office / Location
373 Evans Hall
Statistics undergraduate and graduate programs oversite. PhD program administration, advising, admissions, recruitment, fellowships, awards, orientation and events. Oversee the hiring of uGSIs, GSIs and GSRs. Student Services Advising Team Lead.
Book an appointment with me: https://lashana.youcanbook.me/
I hold weekly open office hours via Zoom for Statistics Department Graduate Students, Staff, and Faculty. They are normally on Wednesdays 3-4pm but please click here for an updated calendar and link (you must be logged in with your Berkeley account).