Covid-19 and Evans Hall
Policies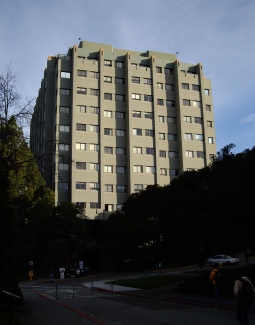 The Statistics Department is following the public health ordinance and university guidelines and policies. The following information is as of: July 1, 2022
For an up to date breakdown of covid-related requirements by campus classification (faculty, staff, student) please visit the Return to Campus Access page.
Statistics community members who would like after hours access to Evans Hall may request card key access by filling out this form and following the instructions below for Card Access to Evans Hall. (MA students please contact David Apilado for information about access)
Card Access to Evans Hall 
Evans Hall is currently open to the public who comply with covid policies for visitors. Cal1 card access will still be needed to access the building outside of the following Summer 2022 Semester business hours:
Mondays – Thursdays, 8:00 am – 7:30 pm

Fridays, 7:40 am - 5 pm

Closed Saturdays and Sundays
All Statistics Department members requesting card access to Evans Hall, must fill out the card access request form (MA students please contact David Apilado for the link to your form).
Masks
Masks are currently recommended but optional. 
Vaccination Mandate
Covid
As of 1/3/22: The UC system announced that the current UC COVID-19 vaccination policy requires faculty, staff and students to obtain a booster shot as soon as they are eligible. Our campus expects all faculty, staff, and students who are eligible to get their booster no later than Jan 31.  More information can be found on the vaccination/booster website.
If you received your vaccination and/or booster at an off-campus vaccination site, here are directions how to upload your vaccination record to eTang.
Free covid-19 vaccination clinic information
Flu
Currently there is no flu vaccine mandate. Please check back for more information at the start of the Fall 2022 semester for an update.
Information about flu vaccine for students
Information about flu vaccine for faculty/staff
Required Training Courses
These training courses must be completed by all faculty and staff, and by any student who is hired as an employee (GSR, GSI, Reader, Tutor, etc.) at least once before coming to campus. A certificate will be issued upon completion. 
Covid-19 and Business Travel
GUIDELINES FOR OFF-CAMPUS & FIELD RESEARCH / TRAVEL
UC Berkeley faculty, staff, and students planning to conduct university-related travel in the coming months should review UC Berkeley's guidance on travel before making travel plans during the COVID-19 pandemic.