Covid-19 and Evans Hall
Policies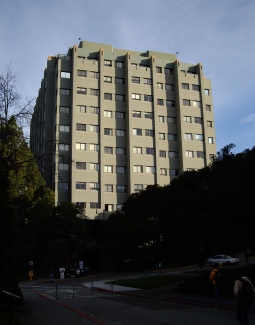 The Statistics Department is following the public health ordinance and university guidelines and policies. Evans Hall access for research purposes is still not allowed. In-person meetings, whether on- or off-campus, or for any university business purpose are not allowed per the public health ordinance. So no getting together with students/advisors/group members/visitors on- or off-campus to discuss research.
Faculty and graduate students who are teaching and demonstrably cannot teach from home can request ongoing "essential" access by filling out a Building Oversight Committee Access Request Form and by following the instructions below for Essential Personnel.
Campus policy requires that all personnel entering campus buildings take COVID-19 training courses at least once, receive a flu shot or request and receive a medical exemption, and must complete the Daily Symptom Screener each day if coming into the building. Certificates for both the Screener and training must be carried with you at all times (these can be kept on your mobile device). Beginning January 26, 2021 campus requires all personnel coming on campus to be tested weekly and to have a negative covid test badge. Learn more about testing.
One-Time Emergency Access
Contact Laura Slakey or Ryan Lovett if you are a member of the Statistics Department to inquire about one-time emergency access to your office in Evans Hall.
If you are permitted into Evans Hall for one-time, emergency access, please make sure to take all items you need with you, as you probably will not get another opportunity. If you have a helper, whether they are inside your isolation pod or not, they will also need to complete the training courses, complete the Daily Symptom Screener, and show the certificates for each before entry. Additionally all persons entering Evans Hall must verify they have received a flu shot or show that they have requested and received a medical exemption.
Essential Personnel
All personnel requesting approval for sustained access, in addition to the campus Covid-19 trainings and completing the Daily Symptom Screener must:
Required Training Courses
These training courses must be completed at least once whether you are requesting one-time access or designation as an essential worker. A certificate will be issued upon completion. Send this certificate to the person who is meeting you at Evans Hall if you are coming for one-time, emergency access before you leave for Evans Hall and carry with you (on your mobile device is fine) while on campus as you may be asked to show it.
Daily Symptom Screener
Complete the Daily Symptom Screener every day that you will be coming to campus. You may find this easier to initiate through the UC Berkeley Mobile app. If you are a one-time emergency access individual, start the screener and choose to take the option as someone who does not have a CalNet login. Simply say "no" to the CalNet choice when prompted, and then enter your information. If you have been approved for sustained essential access you will be in the system and can (and should) CalNet authenticate. If you have been approved for sustained essential access and you cannot CalNet authenticate, there is a problem and your approval process has not been completed. In this case, please contact Laura Slakey (mso@stat.berkeley.edu).