Covid-19 and Evans Hall
Policies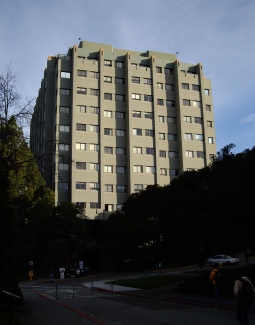 The Statistics Department is following the public health ordinance and university guidelines and policies. The following information is as of: January 1, 2023
For an up to date breakdown of covid-related requirements by campus classification (faculty, staff, student) please visit the Return to Campus Access page.
Statistics community members who would like after hours access to Evans Hall may request card key access by filling out this form and following the instructions below for Card Access to Evans Hall. (MA students please contact David Apilado for information about access)
Card Access to Evans Hall 
Evans Hall is currently closed to the public for winter break. Beginning Tuesday, January 17, 2023 Evans will be open to the public who comply with covid policies for visitors. Cal1 card access will still be needed to access the building outside of the following Spring 2023 Semester business hours:
Mondays – Thursdays, 7:40 am – 10:00 pm

Fridays, 7:40 am - 6 pm

Closed Saturdays and Sundays
All Statistics Department members requesting card access to Evans Hall, must fill out the card access request form (MA students please contact David Apilado for the link to your form).
Masks
Masks are currently recommended but optional. 
Vaccination Mandate
Covid
The UC COVID-19 vaccine policy requires that you stay up to date with vaccines recommended by the CDC recommendations for vaccines, which now includes the new COVID-19 bivalent booster.  Thus, even if you have already received a "regular" booster, you must receive the new COVID-19 bivalent booster when eligible in order to be compliant with the policy.  The new COVID-19 bivalent booster, which aims to increase cross-protection against multiple variants, including the highly contagious omicron versions, is now starting to become more available in the community. The CDC strongly recommends that anyone who is eligible for the bivalent booster receive it as soon as possible, especially:
anyone with underlying health conditions that put them or their family members/those they live with at higher risk for severe disease
if it has been more than 6 months since their last dose of any COVID vaccine
Given currently limited supplies of this new bivalent booster, faculty and staff will have a grace period if they are unable to get the bivalent booster within the next few months, as long as they have received a primary series with at least one booster of any kind as soon as they become eligible. Please note, however, that compliance will be enforced at a future date that will be determined based on bivalent booster availability. Don't delay, and don't forget to upload your vaccine information on eTang as soon as you get it.
Flu
To support the health and well-being of our campus and the community, an updated revision of the University of California Vaccine Program Policy was issued on September 1, 2022, strongly recommending all students, faculty, and staff receive an influenza immunization (flu shot). 
To comply with the Flu Vaccine Policy faculty and staff can either (1) get a flu shot and attest to the vaccination, or (2) affirmatively decline to be vaccinated. All faculty and staff will need to complete this online attestation by December 1, 2022, as to whether you got your flu shot, on or after August 1, 2022, for the current flu season, or not. 
Learn more about the influenza vaccine, also known as the "flu shot" and check People & Culture's Flu Shot 2022 webpage for more details.
Required Training Courses
These training courses must be completed by all faculty and staff, and by any student who is hired as an employee (GSR, GSI, Reader, Tutor, etc.) at least once before coming to campus. A certificate will be issued upon completion. 
Covid-19 and Business Travel
GUIDELINES FOR OFF-CAMPUS & FIELD RESEARCH / TRAVEL
UC Berkeley faculty, staff, and students planning to conduct university-related travel in the coming months should review UC Berkeley's guidance on travel before making travel plans during the COVID-19 pandemic.