Alumni Advisory Board
The Alumni Advisory Board was founded in 2023 to draw on the expertise and experiences of our alumni. The charge of the board is to provide input on departmental programming, curriculum, industry trends, and Statistics's industry alliance program. Furthermore, the board acts as a vital tool to inform current students about industry practices, recruiting, skills, and other topics to better prepare students for their careers. Board members were recommended by faculty, staff, and fellow alumni and represent a wide variety of professional fields. 
Advisory Board Members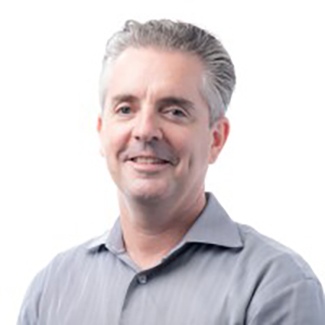 Simon Cawley, Ph.D. 2000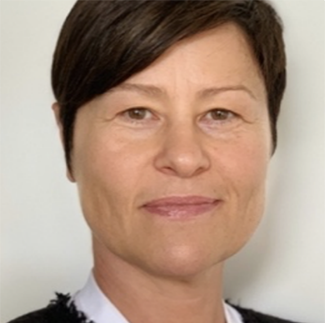 Imola Fodor, Ph.D. 1999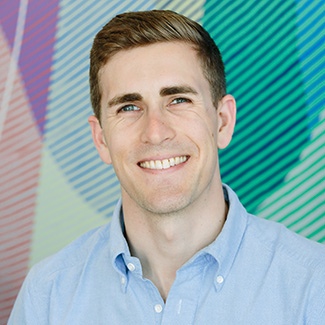 Kyle Gerstenschlager, M.A. 2020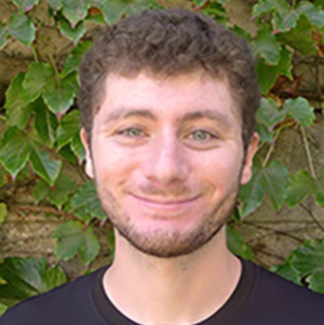 Andrew Goldstein, B.A. 2015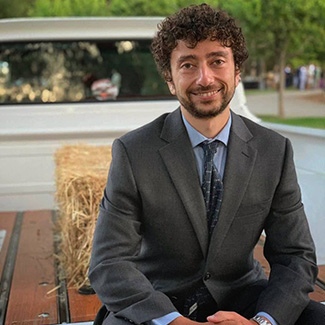 Joseph Gorelik, M.A. 2020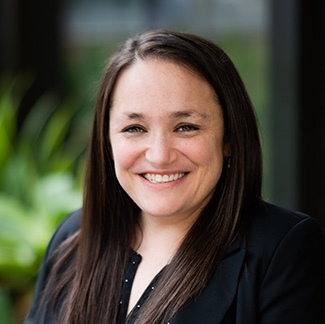 Rebecca Graff, B.A. 2006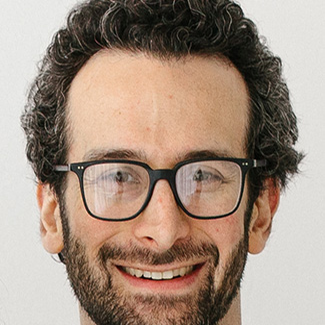 Steve Howard, Ph.D. 2020
Sharon Hui, B.A. 2021, M.A. 2022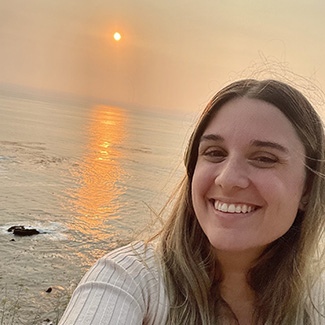 Arleen Luhmann, M.A. 2020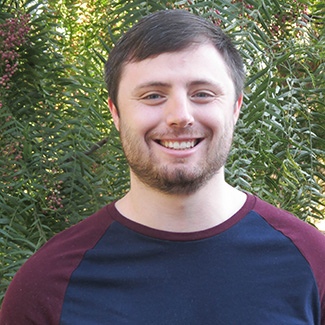 Tyler Maltba, Ph.D. 2023
Jon McAuliffe, Ph.D. 2005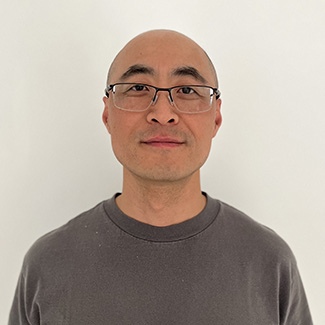 Tao Shi, Ph.D. 2005
Ishaan Srivastava, B.A. 2021, M.A. 2022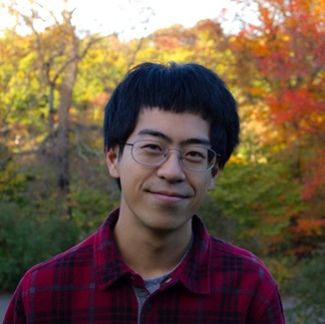 William Wang, B.A. 2018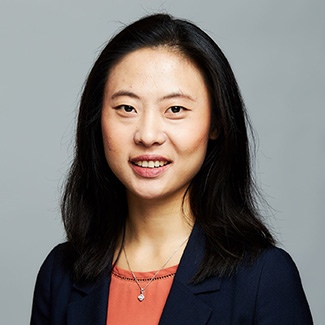 Jody Zhang, B.A. 2014
Advisory Board Bios  
Simon Cawley is Vice President of R&D in the Clinical Sequencing Division of Thermo Fisher Scientific. He did his undergraduate work in Mathematics at Trinith College Dublin and he has a Ph.D. in Statistics from UC Berkeley. Simon has over 25 years of experience in the genomics space, spanning government labs, startups and large corporations. His focus has always been on bringing impactful genomics solutions to enable customers with their research and clinical needs. He has worked on a broad range of technologies including DNA microarrays, DNA sequencing platforms, and CRISPR-based genome engineering solutions.
Imola K Fodor is Global Head of Data & Statistical Sciences at Roche/Genentech, responsible for the Late Stage Hematology and the Early Development Oncology & Hematology portfolio. She is past president of the Bay Area Biotech-pharma Statistics Workshop. Imola joined Genentech in 2007 as a Senior Statistical Scientist in the Nonclinical Statistics group. Since then, she held several positions including Global Head of the Nonclinical Statistics and Statistical Methods and Research Groups, Biostatistics Deputy Global Head of the Breast & Gynecological Cancer Franchise, and Biostatistics Global Head of Early Development Oncology and Late Stage Hematology. Her experience spans research through manufacturing, and early-through late-stage clinical development. Prior to joining Genentech, Imola was a computational scientist at Lawrence Livermore National Laboratory.
Kyle Gerstenschlager is a data scientist based in Palo Alto, CA. He earned his B.A. in mathematics and art history from Middlebury College in 2015 where he graduated Summa Cum Laude and as a member of Phi Beta Kappa. He subsequently worked in portfolio management at Bridgewater Associates. Kyle then joined the Corporate Communications team at Meta where he was responsible for differentiating Meta's employment brand from its peer companies by securing positive press about its corporate culture, benefits, career opportunities, diversity initiatives, and offices. To shift his career back into a more analytical profession, Kyle left Meta to attend UC Berkeley and graduated from the M.A. in statistics program in 2020. He loved the collaborative nature of the program, easy access to professors, and the amazing community the M.A. students built together.  After Berkeley, he worked as a data scientist in Communications and Public Affairs at Meta. 
Originally from Boston, Andrew Goldstein attended Berkeley for undergrad where he double majored in statistics and applied mathematics. Through his coursework and an honors thesis on Ultimate Frisbee ranking algorithms, he was fortunate enough to be awarded the Statistics Department's Departmental Citation. After undergrad, he worked for two years as an economic consultant for Charles River Associates where he helped provide economic analyses in anti-trust and competition cases. Wanting to focus more on statistics, he returned to school to earn his Ph.D. in statistics at the University of Chicago. Advised by Professor Matthew Stephens, he developed a machine learning framework that combines ideas from variational Bayesian inference, boosting, and sparse regression methods. After graduating last fall, he started working as an applied scientist for Uber on the team that focuses on their subscription service Uber One.
Joseph Gorelik is an alumni of the Statistics M.A. program Class of 2020.  He received his undergraduate degree in Statistics from UCLA and did research on geospatial affect at the USC Information Sciences Institute.  For the last 6 years he has been working in the field of Data Science dealing with topics as diverse as Computer Vision, NLP, Operations Research, and Database Management. He currently works as a Senior Data Scientist for Motimatic.
Rebecca Graff is currently an Assistant Professor in the Department of Epidemiology and Biostatistics at UCSF. Broadly speaking, her research interests reside in population-based cancer epidemiology. More specifically, her research at present focuses on: 1) discerning the shared genetic basis of seemingly distinct cancer types; 2) discerning the shared genetic basis of cancer and other chronic diseases; 3) leveraging genetic information to improve prostate-specific antigen screening; 4) determining the metabolomic basis of lethal prostate cancer; 5) examining the role of lifestyle factors in prostate cancer survivorship; and 6) examining the role of lifestyle factors in kidney cancer risk and survivorship. Her work has afforded me the opportunity to gain expertise in a variety of study designs and in both established and novel analytical methods. In addition to research, she is deeply committed to educating the next generation of scientists. 
Steve Howard received his Ph.D. in Statistics from UC Berkeley in 2019 with a focus on sequential analysis and causal inference. Prior to that, he studied computer science and worked as a software engineer at Google and Thumbtack. After finishing his Ph.D., he worked as a data scientist at LinkedIn and currently does quantitative research at The Voleon Group. Outside of work he likes to play music and spend time with his two daughters.
Sharon Hui currently works for a government contracting firm guiding and leading a variety of V&V efforts. Some of these projects include building statistical models using sensitive government data related to migration flows, financial forecasting, and workload staffing. She also aids in system migration and platform maintenance for the Canada Drivetest for the Canada subdivision. When she is not working, she enjoys kayaking, golfing, and reading.
Arleen Luhmann is originally from St. Louis, MO (Go Cardinals!). She attended college at Loyola Chicago where she earned her B.A. in Economics and Statistics and immediately went on to UC Berkeley to earn her M.A. in Statistics. Previously, she worked at First American using NLP to automate the title insurance process. Currently, She works at Google Play where she focuses on monetization. Outside of work, she loves spending time with friends and doing anything creative, like painting.
Tyler E. Maltba is a postdoc in applied math and plasma physics at Los Alamos National Laboratory as well as a visiting postdoc in the Dept. of Energy Science & Eng. at Stanford University. His research focuses on analytic and data-driven approaches for quantifying uncertainty in stochastic dynamical systems and partial differential equations with an emphasis on stochastic homogenization and resulting closure problems for a variety of applications. He is a frequent contributor to journals such as JCP and SIAM SISC in addition to several conferences including IEEE Power & Energy Society GM and SIAM UQ. He obtained his Ph.D. in statistics from UC Berkeley in 2023, where he was a Chancellor's Fellow and an NSF Graduate Research Fellow. 
Jon McAuliffe is co-founder and Chief Investment Officer of The Voleon Group, heading the firm's investment-strategy research and development. Jon is also Adjunct Professor of Statistics. His research focuses on theory and methodology for large-scale data analysis. Jon has substantial experience applying statistical methods to real-life prediction problems, particularly in the financial markets. He was formerly a Vice President at D. E. Shaw & Co., where he researched, developed, and managed statistical arbitrage trading strategies.  Jon held a University of California Regents Fellowship from 2000 to 2004 and won the Berkeley Statistics Department's Erich Lehmann Award. He is widely published and served on the editorial board of The Journal of Machine Learning Research. Jon earned his Ph.D. in Statistics from the University of California, Berkeley. He also holds an A.B. in Computer Science, with honors, and an S.M. in Applied Mathematics, both from Harvard University.
Tao Shi earned his Ph.D. in Statistics from Berkeley in 2005. He commenced his career as an assistant professor in the Department of Statistics at the Ohio State University in 2005, achieving promotion to associate professor in 2011. In 2014, Tao transitioned to Citadel Securities LLC, where he works as a quantitative researcher studying data driven problems in financial markets.
Born and raised in India, Ishaan Srivastava graduated in Spring 2021 with a B.A. in Data Science and Statistics, and in Spring 22 with an M.A. in Statistics. He currently works as a data scientist at The Boston Consulting Group in their San Francisco office. In his time at Berkeley, he served as Head TA for a number of statistics, data science, and computer science classes. In his spare time, he enjoys exploring new restaurants, standup comedy, and hiking
William Wang is a 6th-year Ph.D. student in EECS at MIT. He is advised by Prof. Ali Jadbabaie and is affiliated with the Laboratory for Information and Decision Systems (LIDS) and Institute for Data, Systems, and Society (IDSS). William obtained his undergraduate degrees in computer science and statistics at UC Berkeley in 2018. His current research focuses on developing principled statistical methods to estimate measures of peer influence using social network data. William enjoys teaching and has created content for the online MIT MicroMasters program in Statistics and Data Science. Outside of work, he is an avid musician and spends his time at the piano.
Jody Zhang graduated from the University of California, Berkeley with a B.A. in Statistics and B.S. in Business Administration in 2014. She started her career in Technology Investment Banking at Deutsche Bank in San Francisco. Currently, she works at Salesforce, where she is a Director of Global Sales Strategy & Operations.